Firma Leonardo rozpoczęła końcowe testy samolotu C-27J Next Generation, który charakteryzuje się nowym wyposażeniem, nowym systemem awioniki oraz zaawansowanymi urządzeniami aerodynamicznymi, które poprawiają obecne parametry użytkowe samolotu. Pierwsza maszyna C-27J w nowej konfiguracji zostanie dostarczona nieujawnionemu klientowi w roku 2021.
Osiągi i niezawodność samolotu C-27J Spartan cały czas ewoluują w reakcji na zmieniające się potrzeby klientów. Bazując na wszechstronności i elastyczności, w realizacji szerokiej gamy misji, C-27J oferuje nieustannie poszerzający się zakres rozwiązań w zakresie misji, który dostosowywany jest do nowych wyzwań stających przed operatorami. Stanowiąc prawdziwe wsparcie każdej floty powietrznej, dzięki niezrównanym zdolnościom w zakresie wykonywania szerokiej gamy misji, samolot Spartan to wydajne kosztowo rozwiązanie i dobra inwestycja dla krajów wybierających tę maszynę zarówno dla zastosowań wojskowych jak i dla zadań w zakresie obrony cywilnej.
Ulepszony C-27J przenosi niezrównaną jakość i zdolności maszyn Spartan na następny, wyższy poziom. Jego operatorzy uzyskają nowe możliwości dzięki nowoczesnej awionice, lepszym osiągom i wydajności. Spartan to uosobienie istoty bezpieczeństwa narodowego, dowodząc, że jest najlepszym aktywem dla działań obronnych sił zbrojnych oraz ich zasadniczego wkładu we wsparcie ludności i zwalczanie skutków klęsk żywiołowych.

Marco Zoff, dyrektor zarządzający pionu lotniczego w koncernie Leonardo
W świecie dotkniętym w tym roku pandemią COVID-19 oraz innymi sytuacjami wyjątkowymi, międzynarodowe media obszernie donosiły o nieustannym i skutecznym wsparciu ze strony maszyn C-27J na rzecz znajdujących się w potrzebie społeczności.
Nasi klienci odkryli w tej maszynie pewien element procesu integracji społecznej, ponieważ jest to jedyny samolot zdolny dotrzeć do ludzi w najodleglejszych wiejskich rejonach ich krajów.

Marco Zoff, dyrektor zarządzający pionu lotniczego w koncernie Leonardo
Koncern Leonardo jest oddany sprawie służenia i ochraniania społeczności na całym świecie, przyczyniając się do ich zrównoważonego rozwoju dzięki pozycji lidera w zakresie technologii następnej generacji. Zawieranie partnerstw z rządami, organizacjami prywatnymi i przemysłami dla uzyskania najlepszych zdolności w zakresie bezpieczeństwa stanowi fundament planu strategicznego koncernu Leonardo pod nazwą BeTomorrow2030.
Uznany już za najskuteczniejszy wielozadaniowy wojskowy samolot transportowy w swojej klasie, obecny C-27J Next Generation cechuje nowa awionika oraz nowe opracowania w zakresie aerodynamiki dzięki nowym wingletom (rozpraszaczom), co daje lepszą wydajność operacyjną oraz jeszcze lepsze osiągi.
Sprawdzony w różnych misjach na wszystkich kontynentach, w szeregu najważniejszych sił powietrznych, samolot Spartan jest używany w najbardziej wymagających środowiskach operacyjnych na świecie – od Andów po Afganistan – dla transportu wojskowego, zrzutów ładunków i spadochroniarzy, ostatniego etapu wsparcia taktycznego wojsk, operacji specjalnych, pomocy humanitarnej oraz zwalczania skutków klęsk żywiołowych.
C-27J Next Generation
Zupełnie nowy system awioniki maszyn C-27J Next Generation jest zaprojektowany tak, aby spełniał wymogi Next Generation Air Traffic Control (Kontroli ruchu lotniczego następnej generacji), włączywszy w to łącze danych FANS 1/A+; TCAS 7.1; ILS Cat.II; ulepszone wideo TAWS. Nowe wyświetlacze kokpitu; nowy radar pogodowy; nowa nawigacja radiowa; ulepszona komunikacja satelitarna oraz ulepszone zdolności komunikacji radiowej; nowy system komunikacji wewnętrznej; nowe panele kokpitu i ładunkowe; wojskowy system bezpiecznej zakodowanej transmisji Mode 5 IFF/ADS-B out, a także taktyczna nawigacja pionowa VNAV oraz Search and Rescue (poszukiwawczo-ratownicza); w maszynach umieszczono także system oświetlenia w technologii LED. Ponadto poprzednie skrzynki interfejsów awioniki i systemów ogólnych zostały zastąpione nowym sprzętem produkowanym przez pion Elektroniki koncernu Leonardo. Ponadto nowa konfiguracja podstawowa jest oferowana jako rozwiązania modernizacyjne dla obecnych operatorów pragnących zmodernizować zdolności swojej floty maszyn C-27J.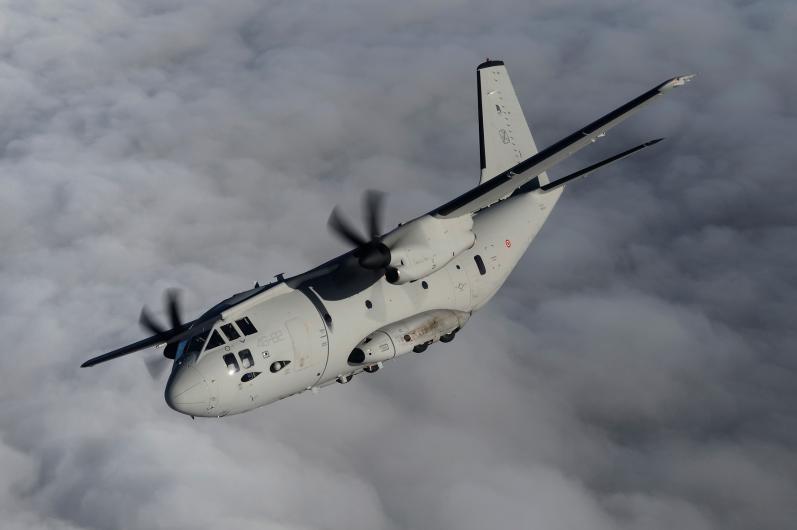 Dzięki wyjątkowej wytrzymałości strukturalnej oraz zdublowaniu systemów, samolot C-27J oferuje wyjątkową jakość pod względem wytrzymałości, niezawodności, znakomitej przeżywalności i manewrowości. Jego zdolność do działania z najprymitywniejszych lądowisk, poprzez wykonywanie krótkich startów i lądowań (STOL) w ekstremalnych warunkach środowiskowych została poprawiona dzięki nowym wingletom (rozpraszaczom), a zasilacz pomocniczy (Auxiliary Power Unit – APU) zapewnia niezależne źródło zasilania umożliwiające ponowne uruchomienie silników w locie, i zapewnia maszynie autonomiczność i samowystarczalność podczas wykonywania misji na zaimprowizowanych lądowiskach.
Samolot może zostać wyposażony w podsystem obronny (Defensive Aids Sub-Systems suite), bezpieczny system komunikacji oraz ochrony balistycznej, co umożliwi mu działanie w środowiskach o wysokim zagrożeniu.
Dzięki wielu zestawom i systemów do wykonywania misji w systemie roll-on / roll-off (ro-ro), C-27J mogą zostać szybko skonfigurowane i przekonfigurowane dla realizacji szerokiej gamy zadań, włączywszy w to transport taktyczny, patrole morskie, a nawet zadania w zakresie zwalczania okrętów podwodnych (ASW) czy dowodzenia, kontroli, komunikacji, gromadzenia informacji, śledzenia i obserwacji (C3ISR). Zdolności maszyny jako samolotu transportu taktycznego obejmują transport żołnierzy, ładunków, zrzut spadochroniarzy i ładunków, ewakuacje medyczną i ewakuację rannych (Medevac/Casevac), transport VIP-ów. Maszyny te, mogą także prowadzić działania w zakresie pomocy humanitarnej, zwalczania skutków klęsk żywiołowych oraz gaszenia pożarów, dzięki możliwości szybkiej rekonfiguracji operacyjnej.
Źródło: informacje prasowe Leonardo